By accepting you will be accessing a service provided by a third-party external to https://educom.net/
World-first 'weather service' for water quality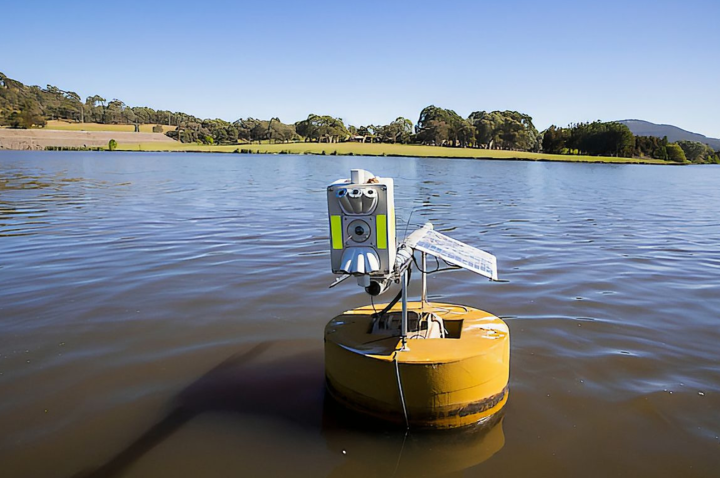 CSIRO, Australia's national science agency, working with artificial intelligence researchers at La Trobe University, has launched a world-first mission to deploy an extensive network of Earth observation satellites and ground-based water sensors.
AquaWatch Australia is a network delivering near real-time monitoring and forecasting for water quality around Australia and the globe once fully operational.
CSIRO, with foundation partner SmartSat CRC, is bringing together research, government, and industry with an initial co-investment of $83 million to design and develop AquaWatch.
Professor Wei Xiang, Cisco Chair of AI and Internet of Things (IoT) and Director of Cisco-La Trobe Centre for AI and IoT at the School of Computing, Engineering and Mathematical Sciences, led the La Trobe University team in developing advanced AI technology to model both short-term and long-term water quality variations.
"This is a significant research program that will deliver real-world impact, providing Australians with a 'weather forecast for water quality' , which has not been available so far," Professor Xiang said.
"Partnering with CSIRO on this nationally significant research program opens a new door for our staff and students alike to contribute to the development of this world-first ground-to-space water quality monitoring system."
The La Trobe University team will also develop AI-empowered multi-modality data fusion techniques to fuse satellite imagery and in-situ water sensory data for improving forecasting accuracy.
Using an extensive network of Earth observation satellites and ground-based water sensors, AquaWatch will support better water quality management, with early warning of harmful events such as toxic algal blooms, blackwater and runoff contamination.
The system will also increase the resilience of Australian communities who depend on water, as well as improved outcomes for our natural environment after events like bushfires and floods.
The AquaWatch Mission brings together CSIRO with SmartSat CRC and a network of collaborators to develop and implement the system including government, the ACT Government's Environment, Planning and Sustainable Development Directorate; NSW Department of Planning and Environment; Queensland Department of Environment and Science; South Australian Research and Development Institute (SARDI); Western Australia's Department of Water and Environmental Regulation; along with industry BiOceanOr; Hunter Water; universities and research organisations including ANU Institute for Water Futures; ANU Fenner School of Environment and Society; Curtin University; La Trobe University (Cisco-LTU Centre for AI and Internet of Things); University of Queensland (Reef Catchments Science Partnership, Joint Remote Sensing Research Program and Remote Sensing Research Centre); and international collaborators including CSIRO Chile; Hanoi University of Mining and Geology; Swinburne University of Technology Sarawak Campus; University of California, Davis; University of California, Merced; Vietnam's National Center for Water Resources and Investigation.
https://www.latrobe.edu.au/news/articles/2023/release/world-first-weather-service-for-water-quality