By accepting you will be accessing a service provided by a third-party external to https://educom.net/
OncoAssure Clinical Study Validates Novel Test for Prostate Cancer Management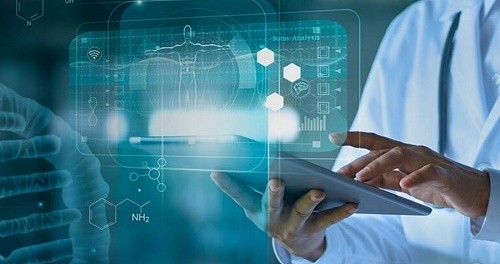 Novel cancer test that addresses unmet needs in prostate cancer management is now available for commercialisation
OncoAssure today announced that results of its clinical study validating OncoAssure Prostate, a novel test for prostate cancer management, have been published in European Urology Focus, a peer-reviewed and open access journal. OncoAssure Prostate is a new test which provides an improved estimation of the risk of aggressive prostate cancer, allowing optimal treatment selection for patients.
The Irish medical diagnostics company also announced today that this novel cancer test, which addresses an unmet need in prostate cancer management, is now available for commercialisation.
Prostate cancer is the second most common cancer in men, after non-melanoma skin cancer, and the second leading cause of cancer death in men after lung cancer. Approximately 70% of prostate cancer patients have slow growing cancer and can safely leave their disease untreated while undergoing active surveillance; while 30% have an aggressive cancer with a high potential for recurrence, which require aggressive treatments which are often life changing.
Current approaches do not accurately identify whether a patient has aggressive or low-risk prostate cancer; thus over-treatment is a major issue as many patients undergo unwarranted radical treatments leading to severe complications including infection, incontinence, erectile dysfunction and depression.
OncoAssure Prostate measures a novel set of 'master driver' genes linked to the progression of Prostate Cancer. This molecular data is combined with existing clinical parameters to provide a comprehensive and accurate assessment of a patient's risk for aggressive prostate cancer. As the test uses a concise panel of genes (four prognostic and two reference genes), it provides a more cost-effective solution, which can be run in-house in hospital pathology laboratories using standard RT-PCR equipment with faster turn-around time and avoids the need to send clinical samples to external testing laboratories.
OncoAssure was co-founded by Des O'Leary and Professor William Gallagher in 2021 and is headquartered at NovaUCD in Dublin. The OncoAssure team previously developed the OncoMasTR breast cancer prognostic test at OncoMark, a UCD spin-out company which was acquired by Cepheid Inc. in March 2021.
Des O'Leary, CEO and co-founder, OncoAssure said, "We are delighted that the results of our clinical study on OncoAssure Prostate have been published in a widely read, peer reviewed journal which highlights the benefits of the Test to practicing Urologists worldwide. We see this publication of these results as a major step forward on the path to having the Test available on a routine basis and bringing significant benefits to patients and clinicians in the management of Prostate Cancer. Our next step is to commence discussions with 3rd parties to commercialise and launch the Test."
He added, "Furthermore I am delighted to announce that we have commenced development of our next product, a test for Cutaneous Melanoma and we have also identified significant opportunities where unmet needs exist for new biomarkers in Bladder, Oesophageal and Squamous Cell carcinoma."
OncoAssure's Chief Scientific Officer and co-founder Professor William Gallagher, said, "We are very pleased to demonstrate that our novel discovery and development process has enabled us to create a best-in-class highly accurate Prostate Cancer test.
This would not have been possible without the collaboration and co-operation of a number of parties within the clinical and pathology environment in Ireland and Sweden, including Professor William Watson (UCD and Lead of the Prostate Cancer Research Consortium) and Professor Anders Bjartell (a prominent urologist at Lund University, Sweden). Thanks also to the background support of the Irish Cancer Society and Science Foundation Ireland in the biobanking and translational cancer space that underpinned this exciting work."
https://www.ucd.ie/innovation/news-and-events/latest-news/oncoassure-prostate-cancer-test-publication/name,684528,en.html