By accepting you will be accessing a service provided by a third-party external to https://educom.net/
Data scientists gather 'chaos into something organized'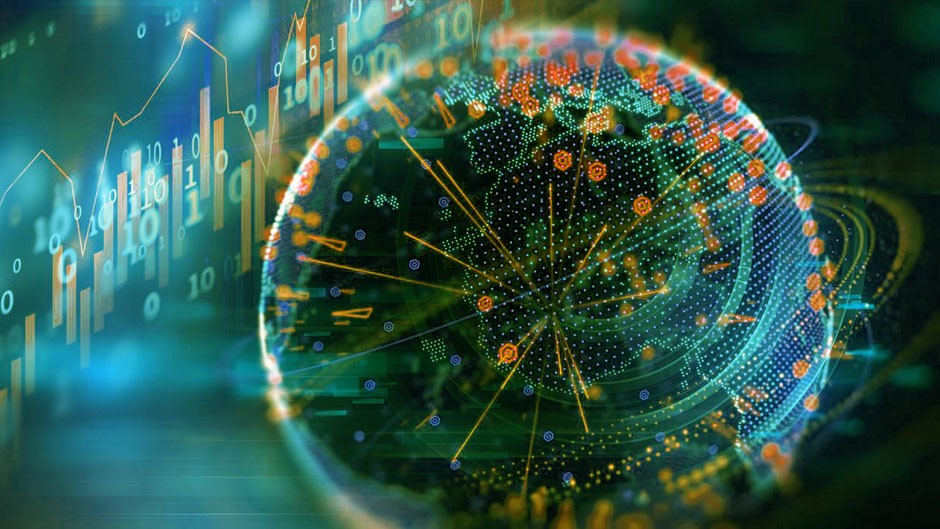 Data Science. It is one of the fastest growing professions in the nation, according to the U.S. Bureau of Labor Statistics. And with the sheer increase in technology able to track our every move—both physically and digitally—the amount of information for these professionals to utilize is growing by the second.

To cultivate more of these minds in the workplace, the University of Miami's Institute for Data Science and Computing(IDSC) recently joined faculty members from across the institution to create a master's degree program that trains aspiring data scientists in four specialty tracks. And now IDSC is looking to demystify the novel profession in the lecture series "Meet a Data Scientist."
"This exciting new series will introduce the people behind the data, their lives, interests, and career choices," said Nick Tsinoremas, IDSC director and vice provost for research computing and data, as well as professor of biochemistry and molecular biology, computer science, and health informatics. "This is a great opportunity to understand how these professionals use data to solve grand challenges in their respective fields."
Data scientists often organize massive amounts of data collected by an institution or company to find connections that could help solve problems, make decisions, or improve efficiency. For instance, if a hospital wanted to increase its productivity, a data scientist could look at the times of year when it typically has a high volume of patients, and make sure they have extra staff on hand during those weeks.
"Essentially, a data scientist is someone who gathers chaos into something organized to allow others to understand it," said Alberto Cairo, the Knight Chair in Visual Communication at the School of Communication, as well as an associate professor of journalism and media management, and the director of IDSC's Center for Visualization, Data Communication, and Information Design.
In the first session of "Meet a Data Scientist," Cairo described some of his experience crafting informational graphics at media companies in Brazil and Spain, as well as his current consulting role at places including Google and the Congressional Budget Office, where he takes data, structures it logically, and uses it to create visual representations of complex information in ways that are easy for the public to understand. Often, these come in the form of maps, charts, and graphs, he pointed out, but not always.
In many cases, Cairo said, he has worked with research scientists to communicate their findings more easily to a widespread audience, which helps to propel their career. He said the job of a data scientist is not only to be able to analyze the data, but to explain it in many formats.
"I don't collect the data, but I help to present the data," he said.
Cairo emphasized the importance of working as a team to create the best data visualizations and mentioned that publications like The New York Times have nearly 50 data experts, including developers, graphic designers, and programmers who work together on projects. In addition, he has worked with programmers and visual artists to create "Waves of Interest," an interactive illustration of the most popular Google searches during election years. And Cairo praised the work some of his former students' did for The Washington Post, which localized the COVID-19 pandemic in numbers, and in The New York Times, where a survey and color coded map can help people understand the range of American dialects.
"Getting your data right and your questions right is a huge amount of time spent for data scientists," he said, explaining that he often collaborates with clients extensively about their target audience and what they want to convey before getting the data and crafting ideas on how to illustrate it. "I also ask scientists to explain their research to me. This helps me to organize the data, understand the relevant information, and plot it correctly," he added.
https://news.miami.edu/stories/2020/11/data-scientists-gather-chaos-into-something-organized.html