By accepting you will be accessing a service provided by a third-party external to https://educom.net/
$25M Quantum Horizons Alberta establishes world-class research network in Alberta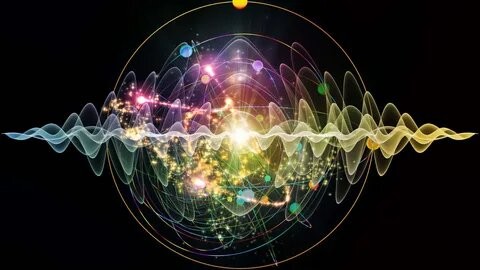 Donor-supported initiative leverages research excellence at UCalgary and universities of Alberta and Lethbridge
Some of the tiniest particles of matter in the universe — from quarks to neutrinos to atoms and molecules — hold the power to fuel major scientific breakthroughs to positively transform the human condition.
An understanding of these sub-atomic- and atomic-scale building blocks has already helped scientists revolutionize computing power, medical imaging and cybersecurity. While Alberta has long been building momentum in quantum research, our province is now set to become a leader in the pursuit of foundational knowledge of quantum science to further its immense potentials here and around the world.
Quantum Horizons Alberta (QHA), a new research partnership initiated by a group of visionary donors, brings together the University of Calgary, University of Alberta and University of Lethbridge to advance interdisciplinary foundational quantum research. The $25-million initiative will grow the province's already considerable capacity in this field, and complement current federal and provincial investment in quantum-based company- and product-creation.
The timing of this novel and generous gift to fuel quantum science research is ideal, says Dr. Robert Thompson, PhD, UCalgary's associate vice-president (research).
"Quantum technology is really hitting its stride right now. Governments around the world, including here in Canada, are launching quantum strategies, and quantum knowledge-translation is booming," he says. "These missions primarily focus on the discovery and applications of quantum science, but this investment to create Quantum Horizons Alberta will strengthen and expand critical foundational work."
QHA, Thompson adds, is not just a "top-up" to quantum science studies already underway; rather, he says, "it's a perfect complement that completes the ecosystem of quantum science studies in Alberta to accelerate and impact research outcomes around the world."
Indeed, QHA is essential in creating capacity to drive the growth of the quantum sector in Alberta, says UCalgary President Ed McCauley, who credits the donors — Richard Bird; former UCalgary Chancellor Joanne Cuthbertson, BEd'73, Hon. LLD'11; Patrick Daniel; and Guy Turcotte — for their forward-thinking investment.
"These community leaders have stepped forward to invest in foundational quantum discovery because they understand how critical new knowledge is to Alberta's future," says McCauley. "Quantum Horizons Alberta activates our provincial research ecosystem, leveraging the talent across our universities, and enabling us to elevate and expand our capabilities." Creating new knowledge to move society forward is, he says, "fundamental to the purpose of great research universities."
For their part, Bird and his fellow donors are excited to partner with Alberta's major research universities that "have the bench strength" to achieve greatness on the world stage — and he expects the investment in QHA will grow as supporters from across Canada join the initiative.
"This is something for Albertans to be proud of," says Bird, president of Ptarmigan Charitable Foundation, who sees the establishment of a network dedicated to expanding the horizons of quantum science knowledge as a path to "discoveries in a field that promises to be transformational to the improvement of society."
Funding through QHA is intended to build quantum science capacity in Alberta by attracting new talent and supporting existing expertise, adds Dr. André McDonald, PhD, associate vice-president of strategic research initiatives and performance at the University of Alberta. "The creation of these contiguous nodes of research expertise across the province is what is going to help crystallize and strengthen the pan-Alberta approach to developing research on fundamental quantum science in the province," says McDonald.
Additionally, QHA expects to recruit at least eight new quantum research professors to the province over the next two years. Together, these initiatives will train the next generation of quantum scientists, including postdoctoral scholars and graduate students at each of the universities.
"Quantum science is a living, breathing field that evolves with time," says Thompson. "Foundational research undertaken by powerful research partners in this province will unlock the potential of this world that is hidden around us."
https://news.ucalgary.ca/news/25m-quantum-horizons-alberta-establishes-world-class-research-network-alberta